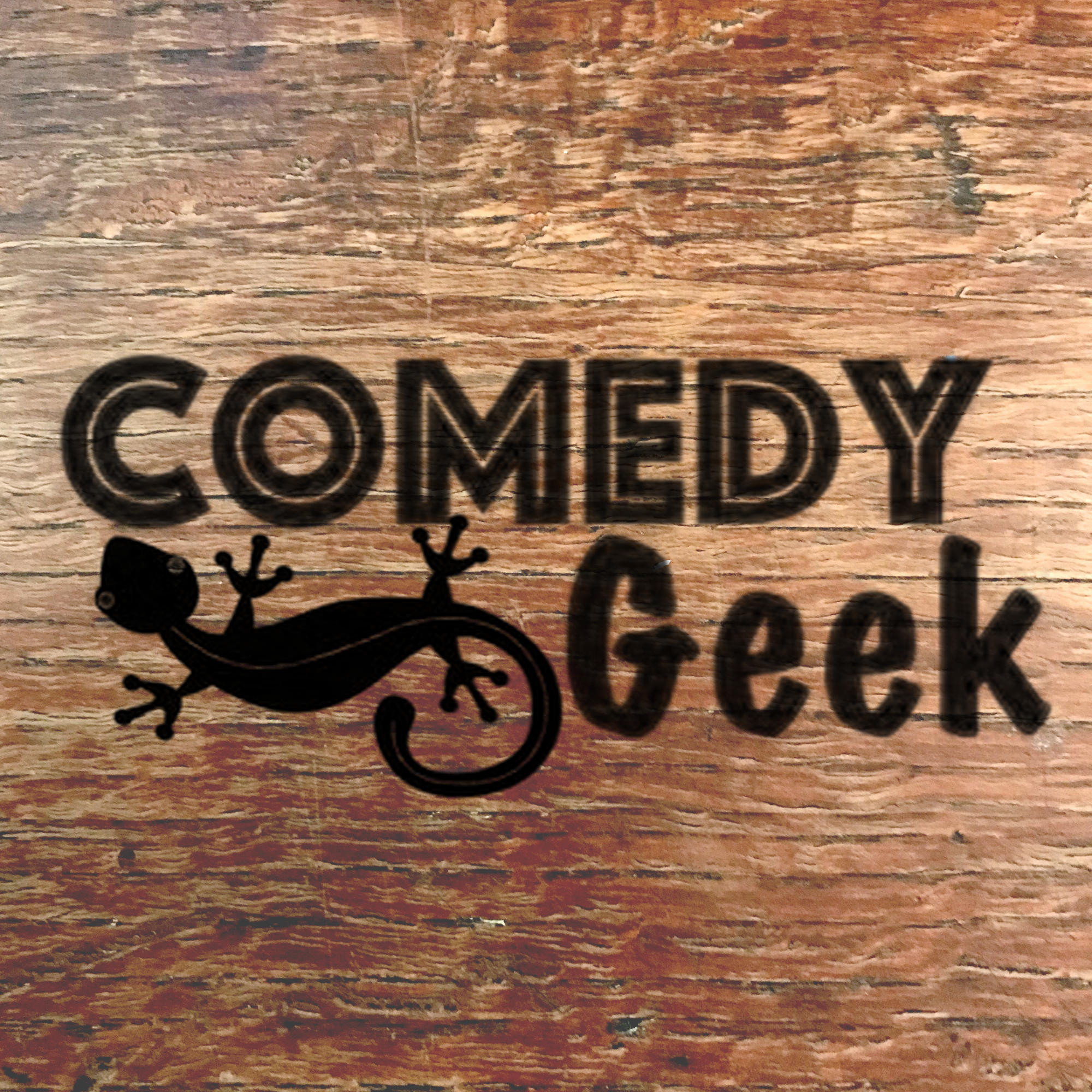 Funny. Dangerous. Sexy. Comedy sketches from South Wales based comedy troupe Comedy Geek. Join Daniel Morgan, Amy Webber, Thomas Woodrow, Jamie Davies and Marie Edwards along with some very special guests from the world of comedy and entertainment as they shower you with funny and dry you off with a humorous towel.
Episodes
Tuesday Aug 06, 2019
Tuesday Aug 06, 2019
He's hoping to make it through life without ever contracting tapeworm, it's standup comedian and all-round lovely guy, Chris Chopping chopping... and no, that is not a grammatical faux pas!
Join us for a Comedy Geek first as we head into the kitchen with Chris for a delightful chat as he whips up a delicious pork chow mein for us! We probe Chris about his comedy, his current stint at the Edinburgh Comedy Fringe Festival 2019, the artwork for his show posters, nostalgia, and his love of The Beatles. We then head through to the dining table with chopsticks in hand to sample Chris' culinary efforts. And boy was it tasty!
You can find Chris Chopping on Twitter as @MrChrisChopping and we highly recommend you follow him and send him endless compliments. Also be sure to catch Chris at this year's Edinburgh Fringe Festival 2019 where he will be performing his brand new show "The Artist Currently Known as Chris Chopping" at Bar Bados (Room 2) 4pm August 3-24th.
Comedy Geek are proud members of Brit Pod Scene, a collective of great independent UK podcasts. Check out
britpodscene.com
 for more great shows.