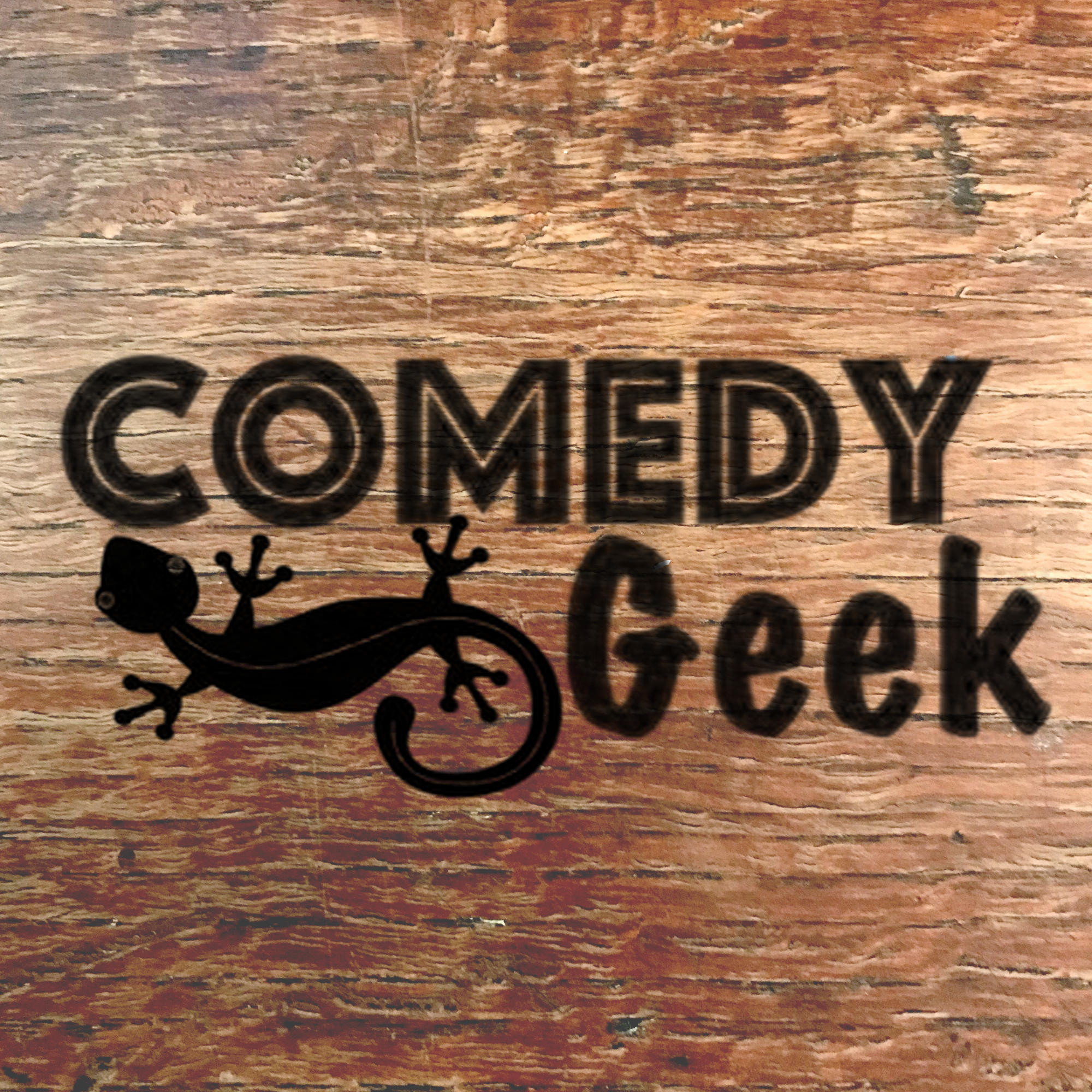 Funny. Dangerous. Sexy. Comedy sketches from South Wales based comedy troupe Comedy Geek. Join Daniel Morgan, Amy Webber, Thomas Woodrow, Jamie Davies and Marie Edwards along with some very special guests from the world of comedy and entertainment as they shower you with funny and dry you off with a humorous towel.
Episodes
Sunday Sep 15, 2019
Sunday Sep 15, 2019
In this 3rd instalment of our Geekanory extravaganza, Comedy Geek cast regular Marie Edwards reads a short story written by Eleanor Freeman entitled "The Race to Not Sit Next to the Boss at the Work's Christmas Lunch", a tale of one woman's struggle to avoid becoming separated from the "fun crew" at the annual works festivities. Will she get stuck next to the boring accounts department, the smelly cleaner, or worse... the boss? You'll just have to listen and find out!
Eleanor Freeman lives with her husband, daughter and hamster Pootle in Warwickshire and has written many short stories, play and poems. She has just completed her first novel, set in the 14th century during the Black Death, and is also working on another novel set in a 19th century workhouse, so be sure to keep your eyes peeled for these. When Eleanor is not writing about death and disease, she likes to lighten things up a little by watching and writing comedy, even taking the plunge and performing standup comedy under the mentorship of Phoenix Nights' Janice Connolly! Eleanor is currently living her dream (well, nearly!), by combining her love of writing with running her own career advisory service, 'Little Yolk'.
We were absolutely thrilled to receive this story from Eleanor and couldn't wait to include it on our show; we hope you enjoy!
This week's narrator, Marie Edwards, is known to many of our listeners as the delightful voice behind our highly peculiar agony aunt "Ask Angela" and we can assure you she will be back for more comedy sketch madness very soon. In the meantime why not visit our website at www.comedygeeksketchpodcast.com and check out all the previous episodes she's featured in! Oh go on, you know you want to!
And why not take the opportunity to subscribe to our show and leave us a favourable rating on your preferred podcatcher... we'll be your best friends!  
The Comedy Geek Sketch Podcast are proud members of Brit Pod Scene, an online collection of the very best independent British podcasts. Visit www.britpodscene.com to discover more great British pods!