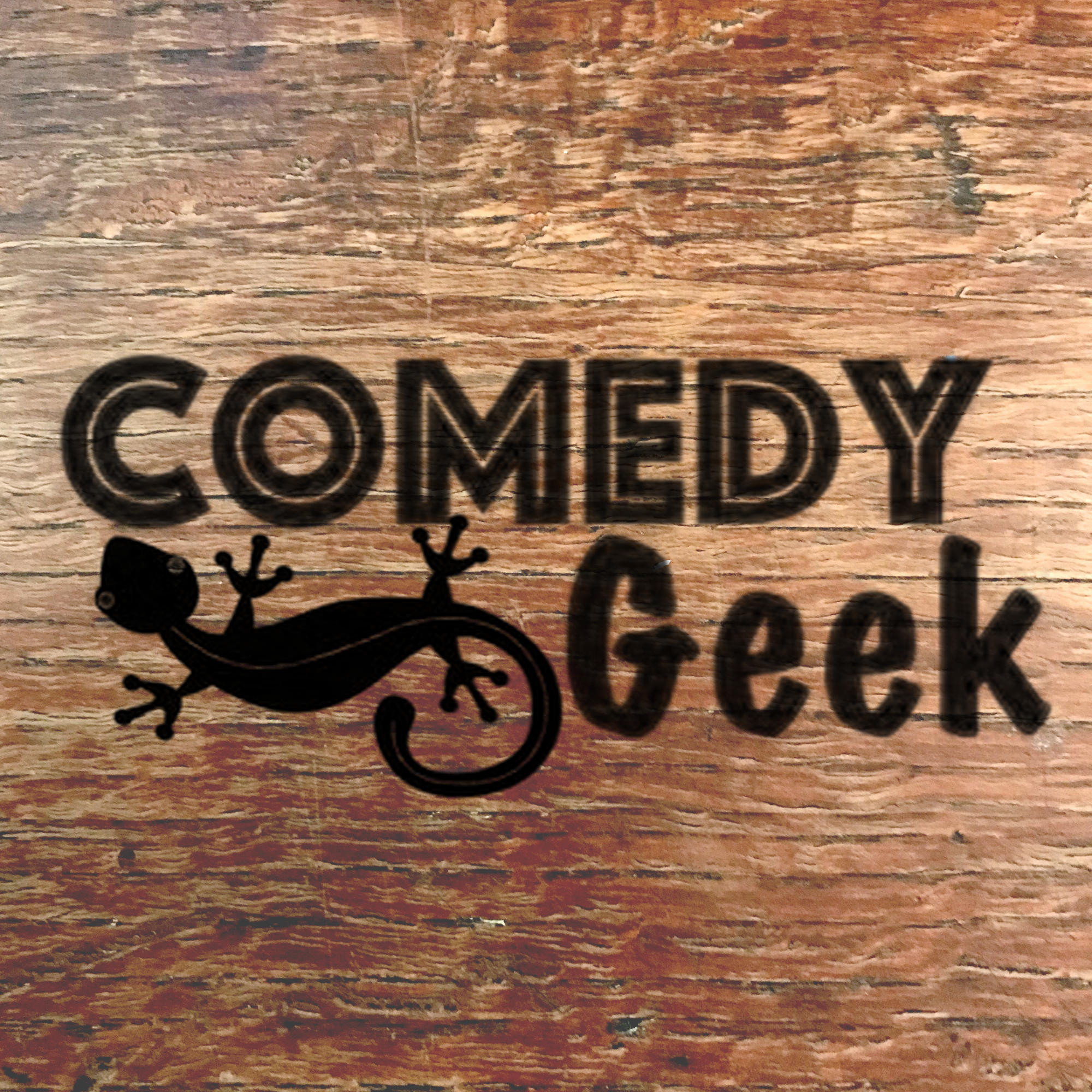 Funny. Dangerous. Sexy. Comedy sketches from South Wales based comedy troupe Comedy Geek. Join Daniel Morgan, Amy Webber, Thomas Woodrow, Jamie Davies and Marie Edwards along with some very special guests from the world of comedy and entertainment as they shower you with funny and dry you off with a humorous towel.
Episodes
Saturday Sep 21, 2019
Saturday Sep 21, 2019
Part 4 of our Geekanory special arrives with aplomb! This week's short story is read by standup comedian and podcaster Zach Williams and was penned by Daniel Morgan; a short story entitled "L.A. Daggers", which sees local journalist Ashley Quinlaven trying - and failing - to fit in backstage with Swansea's hottest rock group.
Zach is a great friend of our show and you will instantly recognise his mellifluous voice from the Most Best Podcast. If you haven't listened to this show before then we urge you to do so at once! Fans of the Comedy Geek Sketch Podcast may want to start with the episode Dan guested on... but they're all incredibly fun listens!
When he's not pursuing his quest to find the co-host with the mo-host, Zach can usually be found making people laugh in various locations on the South Wales standup scene with his unique brand of dark and musical comedy so be sure to go and watch him the first chance you get. You will be glad you did.
As always we encourage you to subscribe to our show and leave us a favourable review on your favourite podcast app - not only does it mean the world to us when we read your lovely comments but it also helps promote our comedy show to other potential listeners.
Why not visit our website at www.comedygeeksketchpodcast.com to see what other treats we have to offer!
The music on this episode was by Time Circus (check them out on Spotify or Apple Music).
The Comedy Geek Sketch Podcast are a proud member of Brit Pod Scene, a fantastic network of great British independent podcasts that we love very much! Visit www.britpodscene.com to discover more amazing listens.