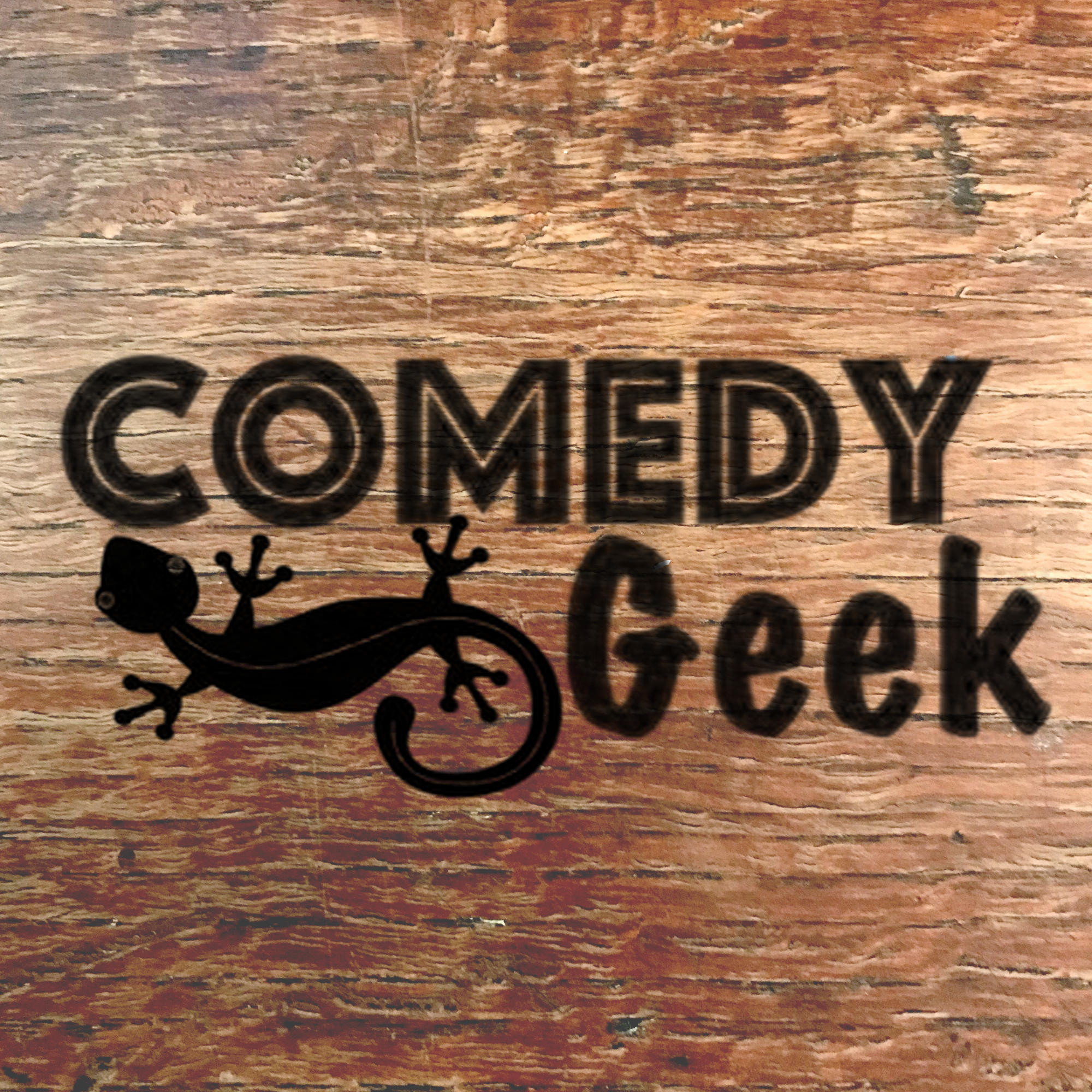 Funny. Dangerous. Sexy. Comedy sketches from South Wales based comedy troupe Comedy Geek. Join Daniel Morgan, Amy Webber, Thomas Woodrow, Jamie Davies and Marie Edwards along with some very special guests from the world of comedy and entertainment as they shower you with funny and dry you off with a humorous towel.
Episodes
Friday May 10, 2019
Friday May 10, 2019
He once stuck a Blutack willy onto his parents' nativity scene for a laugh, it's observational standup comedian and all-round funny guy Nathan Webb.
Join Amy Webber and Daniel Morgan for some enjoyable tangents and whimsical banter as they leisurely chat their way through some of life's big questions with Nathan, get presented with an Easter egg live on the show, and give the Antiques Roadshow theme music that big remix it deserves.
Having taken a break from standup comedy for almost a decade, Nathan tells us what its like returning to the South Wales comedy scene and reveals his approach to creating hilarious routines, nob jokes and all. 
If you enjoy this episode please leave us a nice review wherever you get your podcasts and subscribe to our show for more comedy sketch madness and hilarious interviews with some very funny people.
Don't forget to follow Nathan Webb on Instagram and Facebook and check out his great videos on BBC Sesh.
The Comedy Geek Sketch Podcast are proud members of Brit Pod Scene, a collective of stonkingly good independent British Podcasts. Check out
Brit Pod Scene
 for more amazing shows.