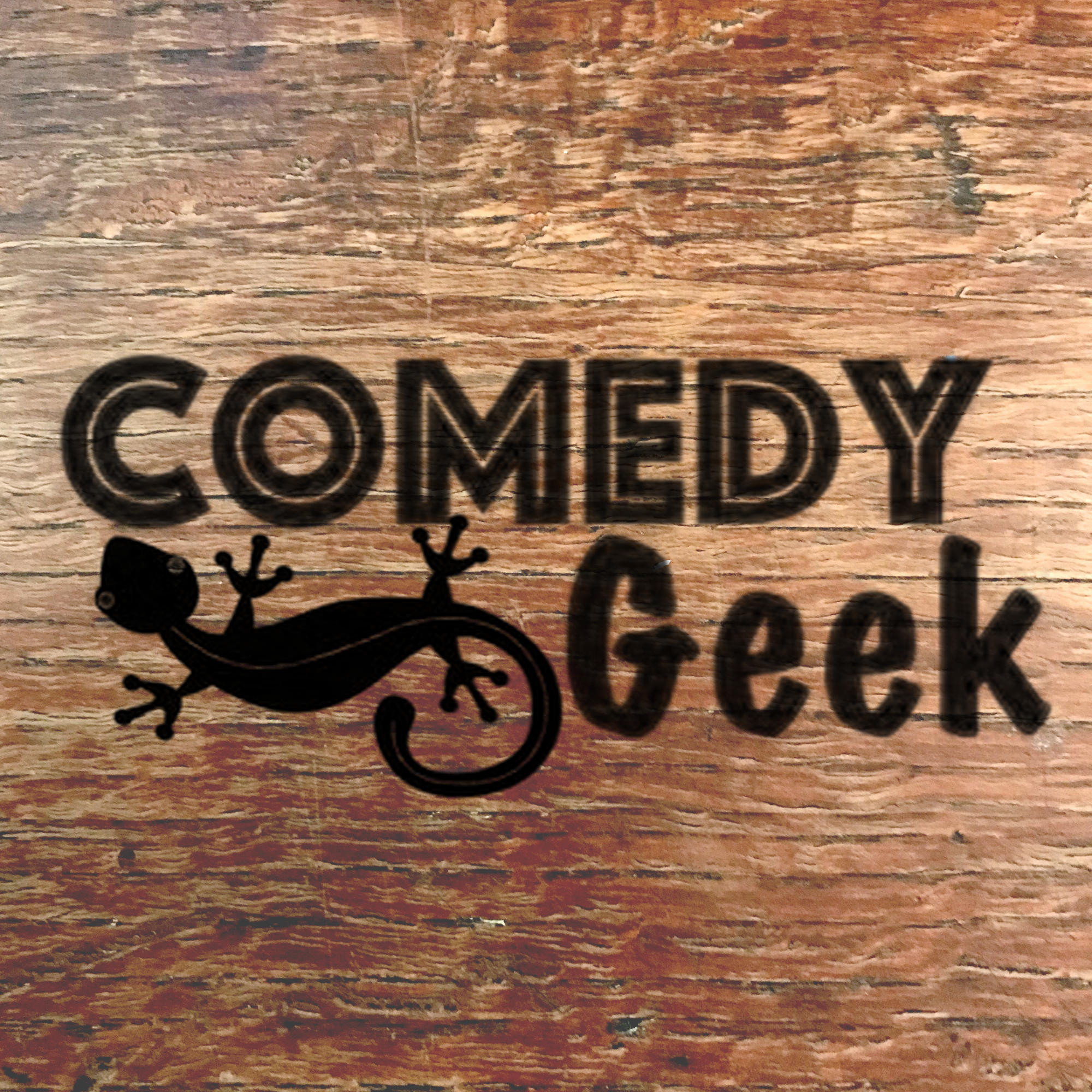 Funny. Dangerous. Sexy. Comedy sketches from South Wales based comedy troupe Comedy Geek. Join Daniel Morgan, Amy Webber, Thomas Woodrow, Jamie Davies and Marie Edwards along with some very special guests from the world of comedy and entertainment as they shower you with funny and dry you off with a humorous towel.
Episodes
Monday Jul 08, 2019
Monday Jul 08, 2019
He escaped from school on Day 1 and hasn't looked back since, it's twenty-laughs-a-minute-standup comedian Tom Rhys Evans!
If you've listened to S2Ep5 (Yo B****! Where You At?) then you will have heard Tom's mellifluous voice and infectious laughter on a bunch of our comedy sketches already! With his trusty acoustic guitar close at hand, we had a great conversation with Tom about being a standup comedian, some of the personal challenges he has faced in life as a youngster and as an adult, his love of music, and his move from South Wales to Liverpool.
Tom also treats us to some of his favourite comedy acoustic songs! Comedy and music... what else could you possibly wish for!
If you enjoyed this episode please subscribe to our podcast and consider leaving us a favourable review - it really is the best way to support our little show!
ALSO! We now have our very own website! Check out www.comedygeeksketchpodcast.com and listen to every single episode of our podcast, peruse our video gallery and meet the team!
The Comedy Geek Sketch Podcast are proud members of Brit Pod Scene, a collection of the finest independent podcasts in the UK.